CHECKMATE – królewski zestaw lakierów hybrydowych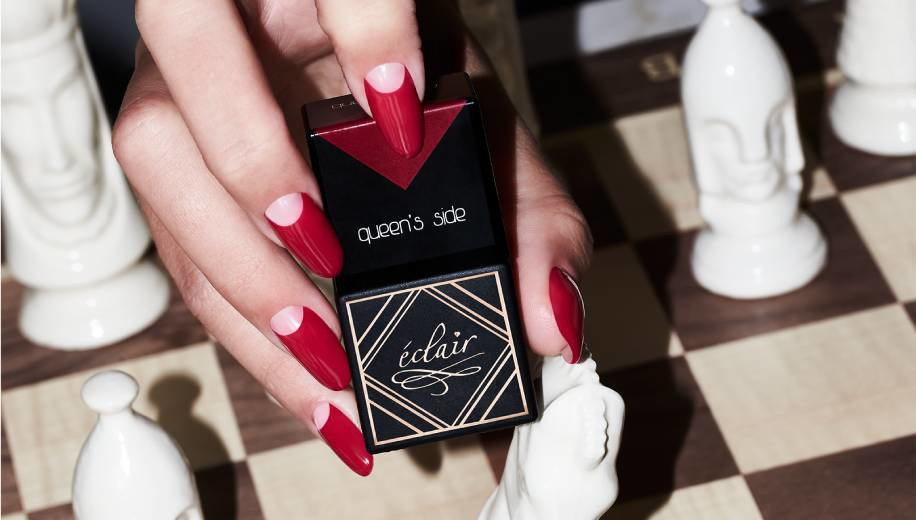 Szachy nazywa się bardzo często grą królewską, skąd jednak wziął się ten przydomek? Prawdopodobnie jest on ściśle związany z dużą popularnością szachów wśród królewskich władców w przeszłości, a także wyrafinowaną techniką samej gry. Obecnie są one coraz częściej wykorzystywane również w popkulturze. Zainspirowało nas to do stworzenia niepowtarzalnej kolekcji lakierów hybrydowych CHECKMATE, utrzymanych w eleganckiej i dystyngowanej palecie kolorystycznej. Zrób szach mat nieatrakcyjnym odcieniom lakierów do paznokci – wybierz te z zestawu CHECKMATE już dziś!

Poczuj szachowy klimat z lakierami od Eclair-Nail

Proponowana przez nas kolekcja CHECKMATE to doskonałe rozwiązanie do całorocznego manicure. Tym, co ją wyróżnia, jest niewątpliwie szlachetna kolorystyka, bazująca na brązie, czerwieni, fiolecie oraz różu. W zniewalającym zestawie lakierów hybrydowych CHECKMATE znajdziesz takie odcienie, jak King Hunt, Checkmate, Queen's Side, Grand Master czy Game Changer. Postaw na głęboką, rubinową czerwień Queens's Side bądź też zdecyduj się na manicure w odcieniu godnym arcymistrzyni z użyciem Grand Master. Stwórz wokół siebie aurę tajemniczości z lakierami Eclair-Nail niezależnie od okazji!

Hybrydowe lakiery CHECKMATE – unikatowe odcienie inspirowane kobiecą klasyką

Masz w planach rodzinną kolację, szaloną imprezę, a może randkę ze swoją drugą połówką? Jesteśmy przekonani, że wyjątkowa kolorystyka kolekcji CHECKMATE pozwoli Ci przygotować niepowtarzalną stylizację paznokci. Chwyć za zestaw lakierów hybrydowych od Eclair-Nail – oczaruj najbliższych iście królewskim manicure!
---