Funky Smart Base – coloured bases in 6 shades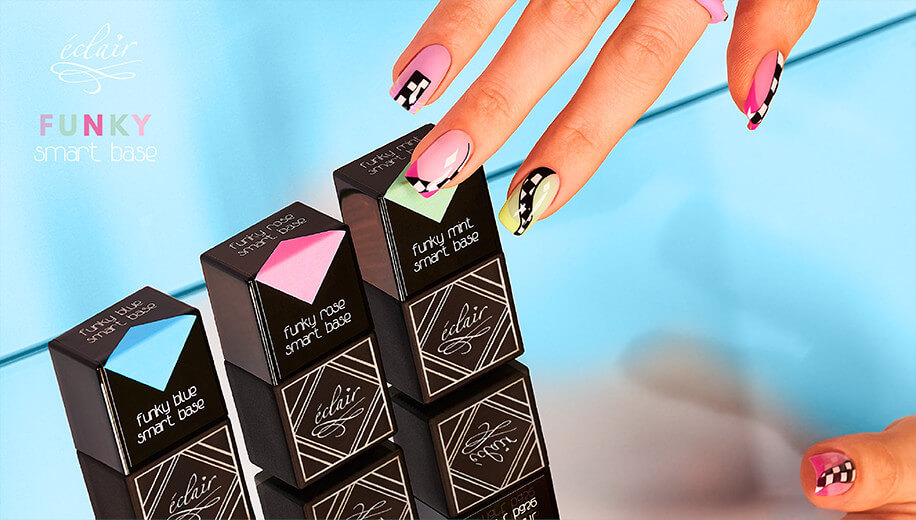 Usually nail styling takes place in 3 steps - base, hybrid polish, top. But what if you could add colour to your nails in the very first step? The answer to these needs is the latest collection of Smart Base hybrid bases in a completely new design. Funky Smart Base is a set of 6 nail products, whose colour brings to mind a breath of freshness and delicacy. Why? Because the shades are slightly transparent, resembling clouds on a pastel sky.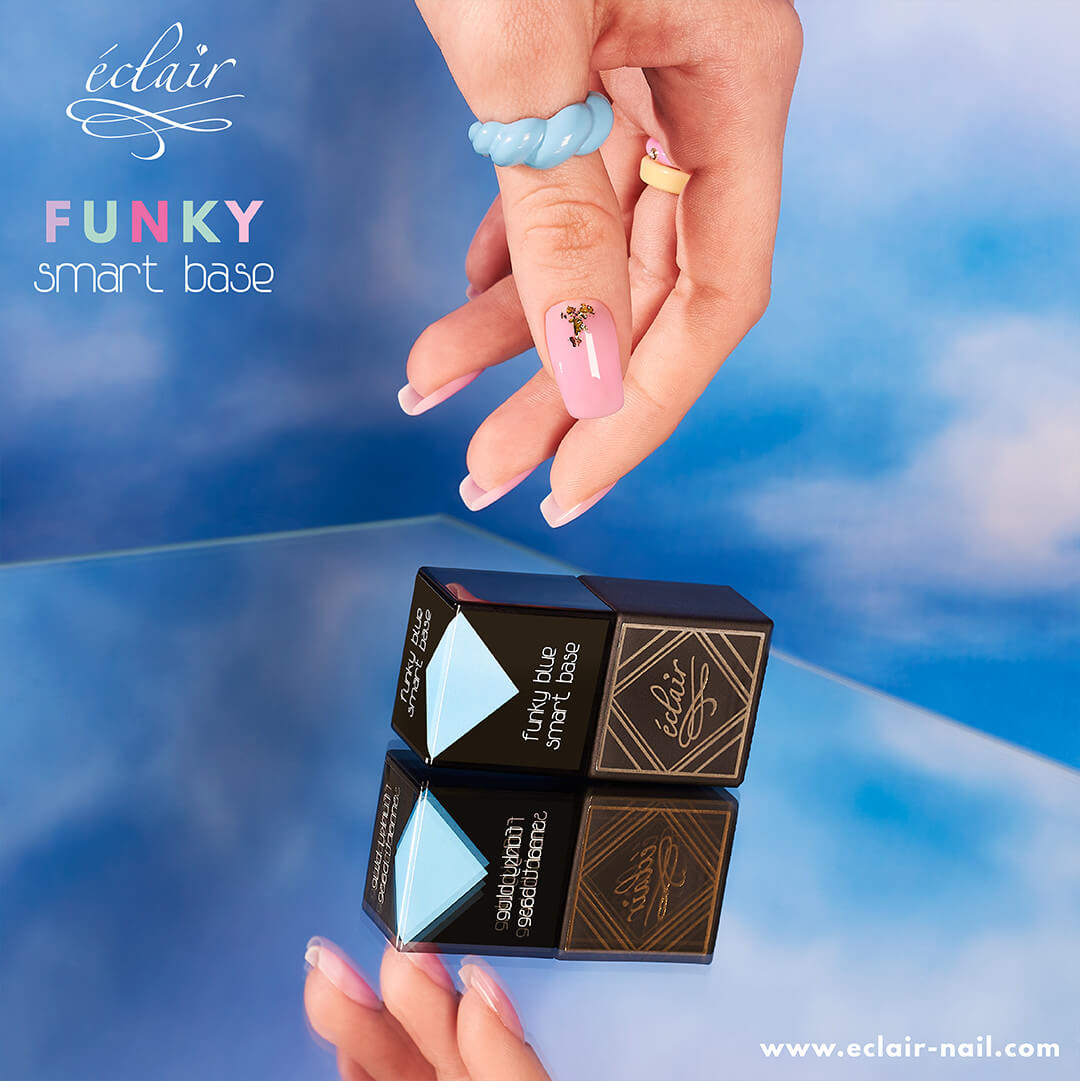 FUNKY ROSE Smart Base - is vaguely pink like cotton wool on a stick, making it easier to create a perfect manicure, which is ideal especially for creating simple styles.
FUNKY PINK Smart Base - a candy-coloured base, thanks to which looking at the world through rose-coloured glasses takes on a whole new meaning.
FUNKY BLUE Smart Base - a shade of blue sky at your fingertips? The sky-blue FUNKY BLUE base combines everything you see when looking up at the sky on a sunny day.
FUNKY MINT Smart Base - a hybrid base in a fresh mint colour, bringing to mind nature waking up after winter.
FUNKY VIOLET Smart Base - a playful transparent violet shade, which will take you to the land of dreams.
FUNKY OCEAN Smart Base - immerse yourself in the relaxing depths of the ocean, creating a manicure using the uncommon light turquoise FUNKY OCEAN base.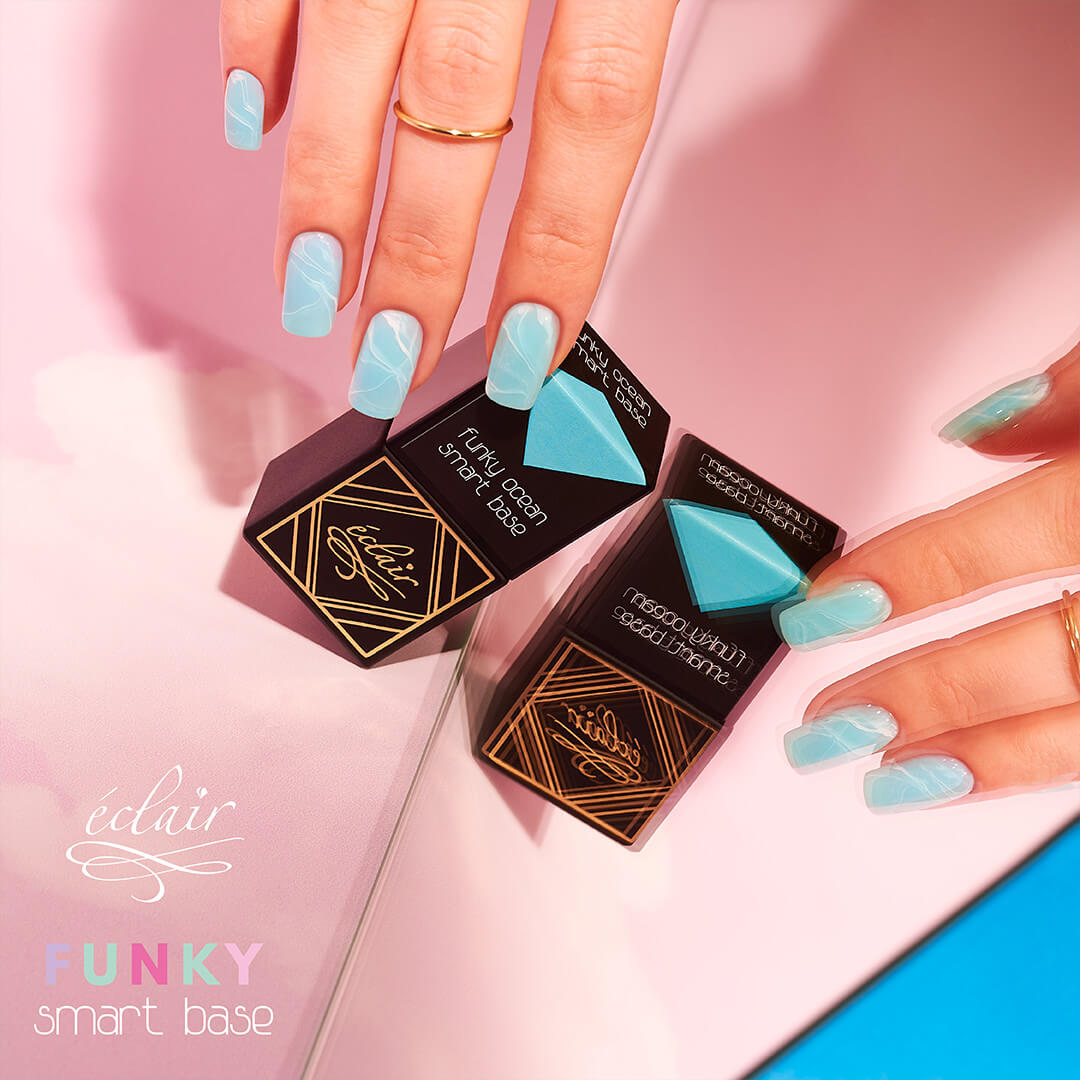 Each of the colours in the new Funky Smart Base collection has been carefully selected to create multi-coloured, original nail designs. Build up the nail plate precisely with the added effect of the unique Funky Smart Base shades. Remember that each full set also includes the original cloud socks, which you will also find in the Eclair Nail range as a separate product. You are welcome!
---