Vitamin D Natural+
Vegan vitamin D3 drops
Darmowa wysyłka w 48h
Dostawa do 48h
Zwrot i wymiana do 14 dni
Vitamin D supports the body's defence mechanisms
Vitamin D3 is referred to as the "sunshine vitamin" because it is the sun's rays reaching our body transdermally that enable us to synthesise it. But we need vitamin D3 all year round.
Therefore, it is worthwhile to determine the level of 25-OH-D3. The test consists in determining the concentration of the first hydroxy derivative of vitamin D: calcidiol [25(OH)D], which is regarded as a marker for the body's vitamin D requirements.
In addition to sun exposure, vitamin D can be provided through food. The highest levels of vitamin D are found in fish, such as herring, salmon, rainbow trout, eels (above 10 µg). Margarines enriched with vitamin D3 provide about 5-10 µg, chicken meat and tuna about 2-5 µg, and mouldy cheeses, ripened cheeses (tylżycki, gouda), meat(pork, beef), pork and beef liver, poultry(turkey, duck, chicken), fish(cod, flounder), butter less than 2 µg. This is very low considering that the daily requirement for an adult (under 75) is 50µg, or 2000 IU.

VITA-ALGAE D CERTIFICATE


Vitamin D Natural+ dietary supplement is Vita-algae D® certified, which is a trademark of Cambridge Commodities Limited, guaranteeing that the algae from which vitamin D3 is derived are sustainably farmed, thus caring for the environment.

VEGAN FORMULA


The vitamin D3 contained in the Vitamin D Natural+ dietary supplement is derived from algae, so it can also be used by people on a plant-based diet. It is a direct substitute for vitamin D of animal origin (e.g. from lanolin).

DAILY DOSE IN TWO DROPS


Two drops of the dietary supplement Vitamin D Natural+ are enough to cover the recommended daily allowance of vitamin D3 (50µg/ 2000 IU). One drop contains approx. 27.5 microlitres, which corresponds to 1000 IU. Vitamin D.

CONVENIENT FORM OF APPLICATION


Vitamin D Natural+ dietary supplement is a liquid formula placed in a small glass bottle with a special pipette, which enables precise measuring of drops.

STABILITY AND STABILITY


Vitamin D3 is an organic chemical compound from the vitamin D group which dissolves in fats, that is why we suspended it in MCT oil.

PURE COMPOSITION CONFIRMED BY TESTS


In the dietary supplement Vitamin D Natural+ you will not find unnecessary fillers, preservatives, colourings, heavy metals and impurities. This is confirmed by tests conducted by an independent, accredited laboratory of J.S. Hamilton Poland.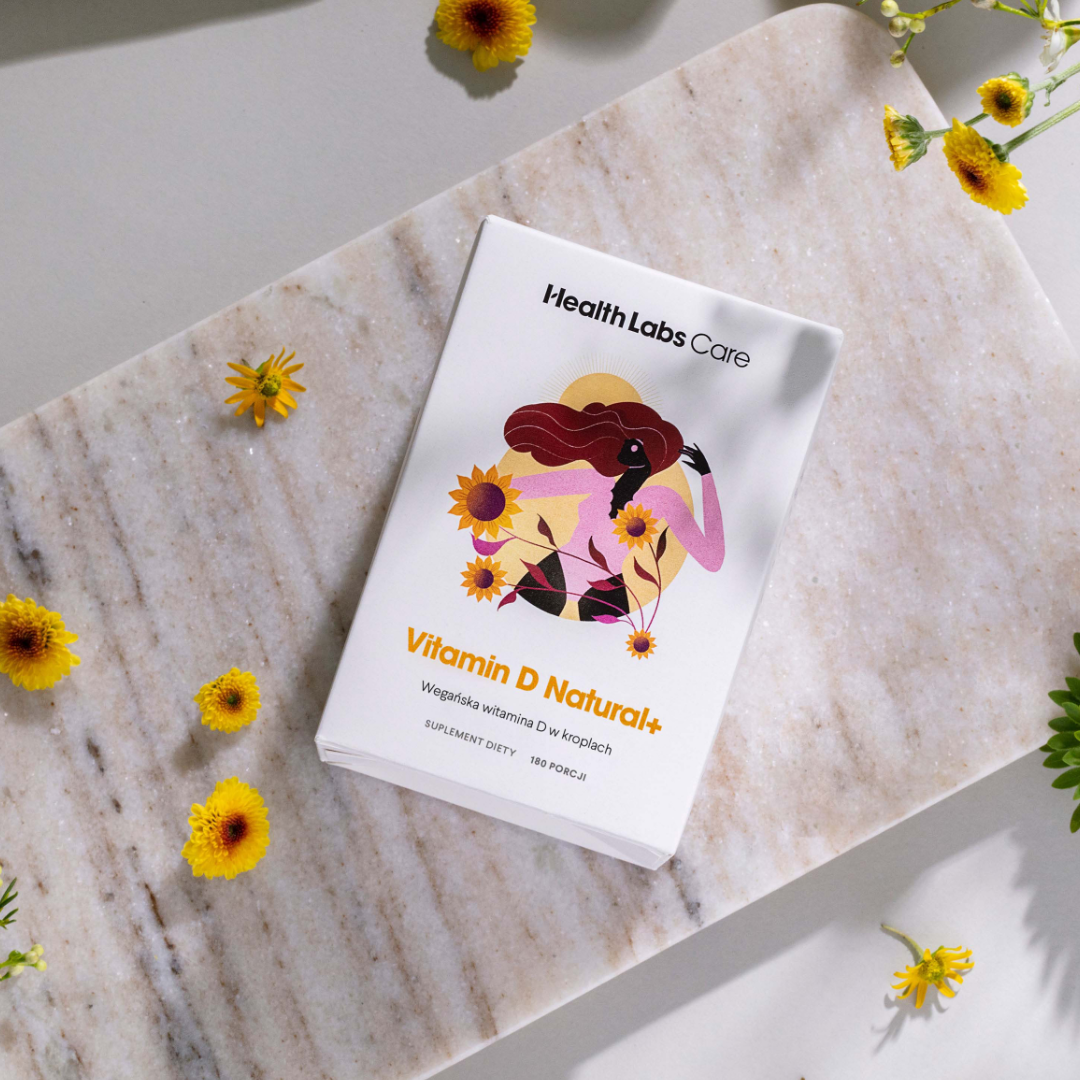 INGREDIENTS
Triglycerides of medium chain fatty acids (MCT) from coconut oil, cholecalciferol (vitamin D) Vita-algae D®.
STORAGE
In tightly closed container, at room temperature 15-25°C, in dry place, out of reach of small children. Protect from moisture and light. To be consumed within 6 months of opening the package.
PRECAUTIONS

Do not use in the case of hypersensitivity to any of the ingredients. Pregnant women and nursing mothers should consult a doctor before using the preparation.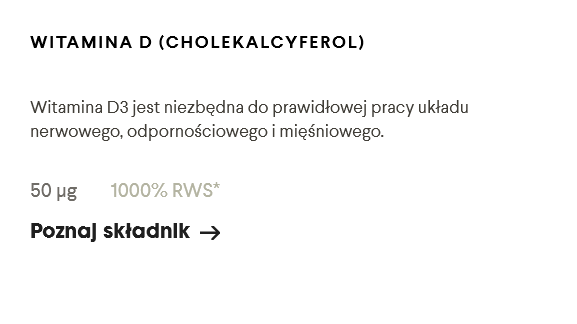 Brand

PACKAGING

180 portions

PRODUCT TYPE

FOOD SUPPLEMENT